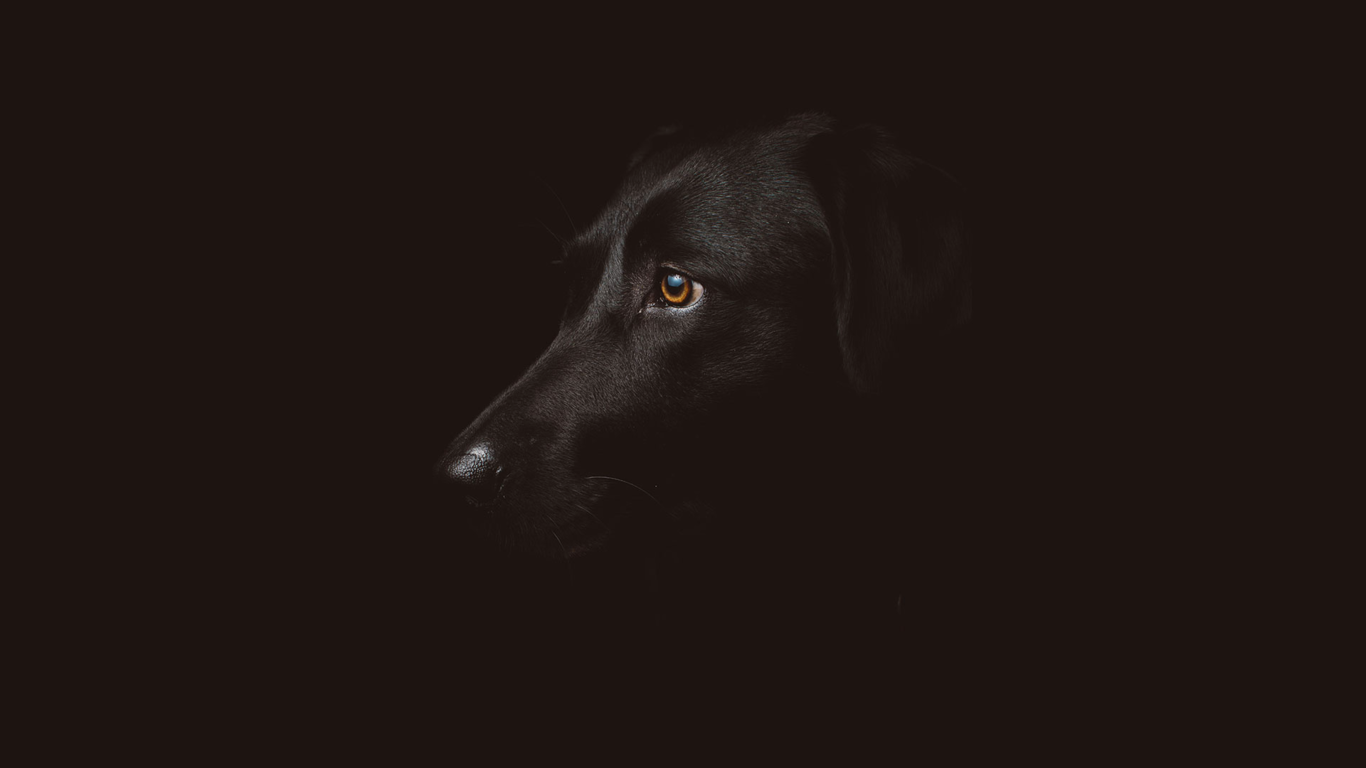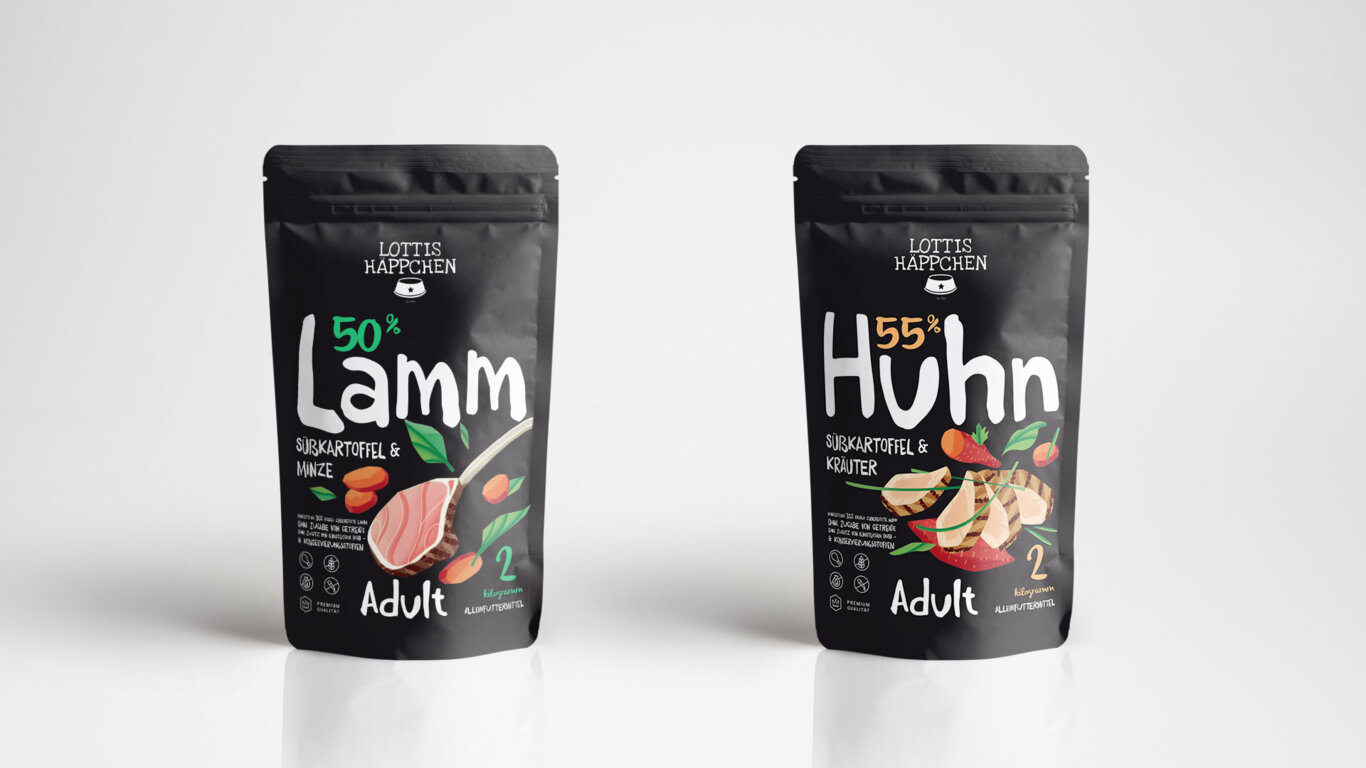 Lottis Happchen is distinguished German producer Kölle Zoo's premium dog food brand. In 2019, they commissioned us to do some packaging design work for their range of dog snacks made from 100% natural ingredients, with no artificial aroma or colours, no preservatives, no cereals, soy or GM components.
In the design process, we kicked off with the notion that in Germany nowadays almost one in every two households owns a dog. Moreover, dogs and cats are treated not as mere pets but as part of the family, which contributes to the rising self awareness amongst owners when it comes to the quality of the food they buy for their four legged companions. They want natural, nutritious food for their pets. The kind of food they'd buy for themselves and their kids.
So we gave it a "dog-themed" background - pitch black, with striking illustrations that reflect today's taste for organic, natural and unpretentious. It must look fresh and yummy. And grab the spotlight in any pet store.   
PS: Why don't you check out our work for Kölle Zoo's other brands? Aloha (fish food) and Mincas Happchen (cat food)